From an early age, I have always been fascinated with super heroes and their unique powers. Whether their power is super strength or flying, I love the idea that their sole purpose is to help and serve others.
If I could be one super hero, it would be Wonder Woman. She is fierce and strong – exactly what I strive to be every day. Lately, I haven't felt like much of a super hero. We all have seasons in life when we feel down or have a lot going on. Even though it's tough, I have to remind myself that it's nothing God can't handle.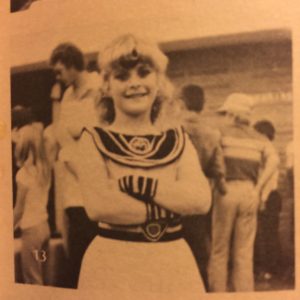 One day last week, one of my dear childhood friends sent a picture of me dressed up as Wonder Woman when I was a child.
She said, "Remember this? You always thought you could conquer the world, even when you were a kid!"
It instantly put a smile on my face. That little act of kindness gave me the boost I needed. It made my day a little brighter and gave me the strength to press on.
Even when life is sometimes uncertain, bumpy, and tiring, God gives us great friends to help get us through. Every day I'm thankful for the love and the blessing of friendships. Our friends believe in us and remind us that we can be our own Wonder Woman!
Blessings,
Gigi